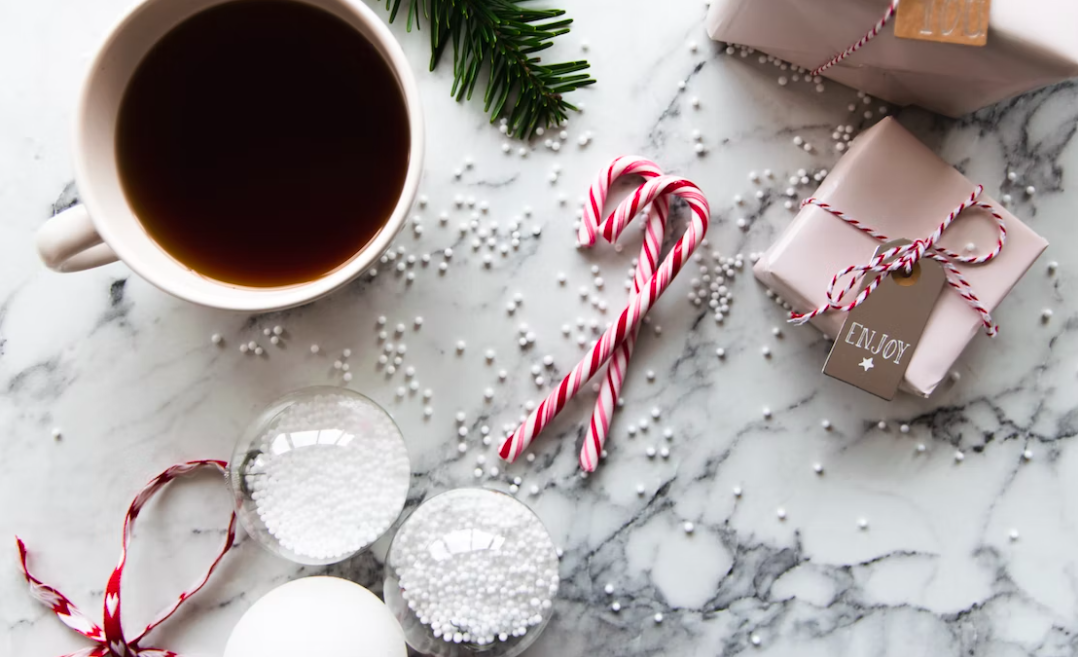 Gift Card
The simplest gift, but one you can't go wrong with gifting a coffee drinker free coffee! Shopping online? Purchase one here https://mightymissouri.com/collections/coffee-supplies/products/gift-card-1 
Want one to our store front coffee shop located in Bismarck, ND? Get one here https://squareup.com/gift/93W8RSS1MSYC8/order 
This coffee dripper is perfect for any new coffee connoisseur looking to experiment with different ways to experience coffee. Sure, a coffee brewer is convenient and hands off, but there's something about taking the time to pour hot water over freshly ground coffee.The V60's conical shape allows for deeper layering of coffee grounds, and its spiral ridges and lack of flow restriction allow the user to pour the water quickly for a delicate body or slowly for a heavier flavor. 
3. Chemex
Why a Chemex? Honestly, it just looks cool. Besides its unique design, the Chemex has become more and more popular since it began in the 40's, popularized because of its simple design and ease of use. A Chemex is made from the same high quality glass used for labware, making this one of the best ways to brew coffee. Plus it looks great in those instagram pictures.
 4. Hario Cold Brew Coffee Maker
Have a cold brew fan? The Hario cold brew coffee maker makes it simple to brew at home. Simply add ground coffee to the fine mesh basket, add water and leave in the refrigerator to brew! 
5. Hario "Mini-Slim+" Ceramic Coffee Mill
This grinder is great for someone looking to get more "hands on" with their coffee experience. Equipped with adjustable ceramic burrs, you'll get a grind that is consistent and even. Its hand design eliminates the noise that electric grinders produce. Convenient and compact, this grinder is perfect on the go. 
A gram scale is an essential item for every coffee lover. With the V60 Drip scale, you can produce the perfect cup of coffee accurately every single time. It weighs in 1 gram and 1/10th of a gram measures, and has a built in timer so that you can brew any recipe accurately. 
7. OXO Electric Gooseneck Kettle
Great for daily pour over coffee, the special "gooseneck" spout allows for controlled pouring to help produce a more balanced cup. This electric kettle comes with a precise temperature control so that water is heated and held at the preferred temperature. 
A gift that keeps on giving. You'll bring joy to any coffee drinker when they receive a bag of freshly roasted coffee delivered to their door. Plus, you'll get a 10% discount per bag, and FREE shipping. All you have to do is the coffee and for how long you want the subscription to last. 
9. OXO On Conical Burr Grinder
One of the most important things when it comes to brewing a great cup of coffee, is having a great burr grinder. A burr grinder has two burrs that "crush" the beans creating an even, consistent grind. Whereas a blade grinder chops up the beans, which creates some really fine grounds and some grounds that are more coarse. And that will produce an inconsistent cup of coffee.
10. Oscar II Pour Over Espresso Machine
For those looking to make professional espresso at home, or maybe even at the office! If you're looking to really up your coffee game, the Oscar II is a great espresso machine for the at barista (and the professionals). Featuring commercial coffee shop standards, you'll be a hit at home gatherings or the most popular person in your office -- slinging espresso for a full coffee shop menu lineup.