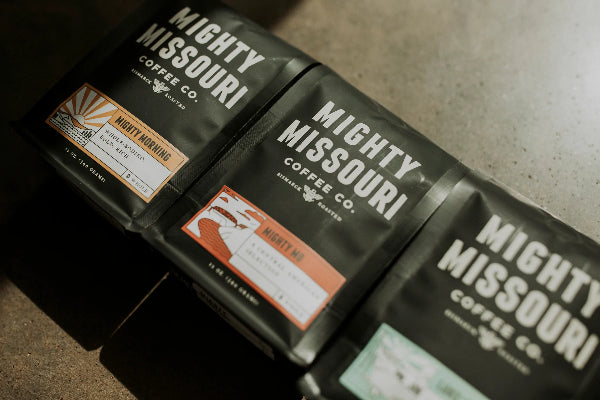 Mighty Missouri Coffee Company offers a fantastic fundraising program that can help organizations raise funds while providing their supporters with high-quality coffee. Here's how we can help your organization achieve your fundraising goals .
Types of programs
Our fundraising programs are for a wide range of organizations, including schools, sports teams, clubs, youth groups, PTO, dance, and non-profit organizations. This means that almost any organization can participate in the program and benefit from the high-profit margins that Mighty Missouri Coffee Company offers!
High-quality product
The coffee beans used in Mighty Missouri Coffee Company's fundraising program are sustainably sourced and roasted in small batches to ensure a high-quality product. This means that organizations can offer their supporters a product that they can enjoy and feel good about purchasing, knowing that it was produced sustainably and with care.
Private Labeling
Mighty Missouri Coffee Company provides customizable options for the coffee packaging, allowing organizations to add their logo or other designs to the packaging. This personalization can help build brand awareness and strengthen the relationship between your organization and supporters.
Support and resources
Mighty Missouri Coffee Company provides support and resources to help organizations succeed in their fundraising efforts. This includes a dedicated fundraising coordinator who can answer any questions or concerns and provide guidance on how to run a successful campaign. 
Benefits of the program
There are no minimums! Our program offers high-profit margins, making it an excellent way for organizations to generate significant revenue from each sale. The ability for customers to order online means we can pack and ship their coffee quickly.
For more information on how you can fundraise with us, fill out the form on our Fundraising Page!