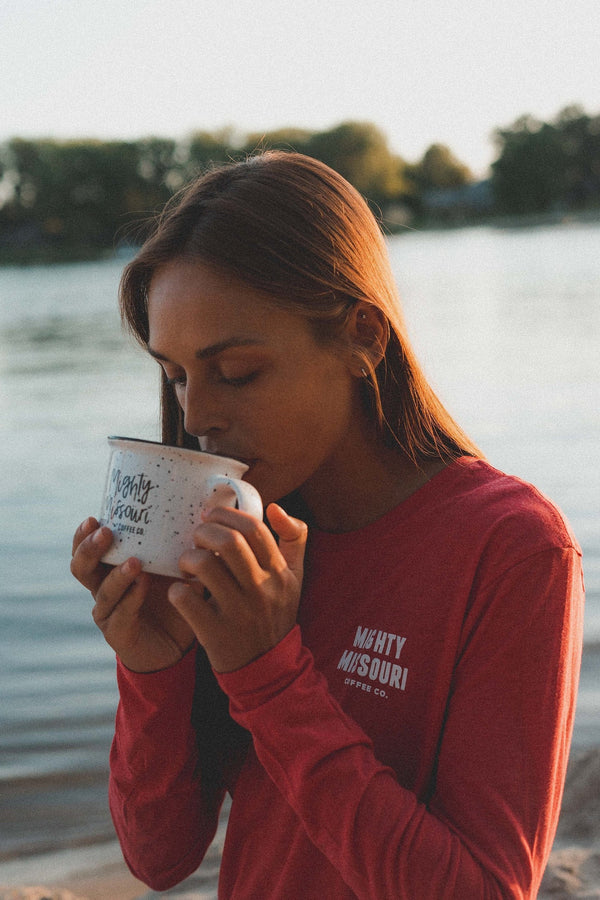 Another day, another adventure
Find coffee for your next adventure
The Heart of the Northern Plains
We are a small but mighty team of coffee professionals passionate about making your coffee dreams come true.
Shop now
The best coffee, the best people, and the best service.
Dan
Best coffee in the area with an amazing staff working it.
Corina
The aroma alone is worth the order...
Cynthia
...Compliments to the roaster. I can't drink black coffee usually, but this coffee is so smooth and the flavors are awesome...
Tiffany
You've ruined most other coffee for me. I need my Mighty Mo, fresh ground in my Chemex. Nothing else really satisfies me.
Paul
I placed my own order and other family members have also ordered, and we all received our coffee incredibly quickly (you must have coffee ninjas on your team)!
Sarah
It's a whole experience... I can't get over it... thank you Jesus for avocado toast and Mighty Missouri Coffee Co.!
Joy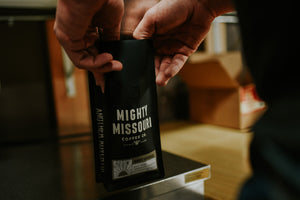 North Dakota Coffee Roasters
Quality and responsibility from the ground to the roaster to the cup.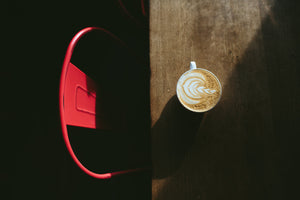 drink local coffee
In 2012, we started roasting coffee in Bismarck, ND. Today, we are a small but mighty team of coffee professionals passionately working on quality from farm to roast to cup. We're here to add the best coffee you've ever experienced to your adventure.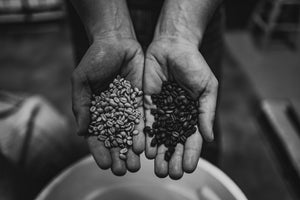 wholesale
We are here to help with your big coffee idea -- be it a coffee shop, a private label brand, a fundraiser, or a coffee program for your church or office! Contact us today!
wholesale form
Another Day, Another Adventure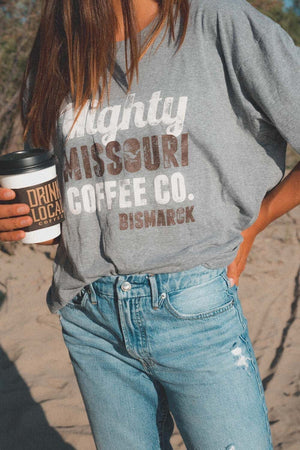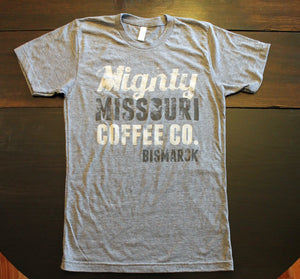 The one that started it all. Since 2012, it's been on a lot of Northern Plains adventures and has even been...
Learn more
At Bismarck YMCA
1608 North Washington St.
Bismarck, ND 58501
701-251-0785
hello@mightymissouri.com
Monday - Friday | 6 am - 7 pm
Saturday | 8 am - 3 pm
Sunday  |  Temporarily Closed
At Kirkwood Mall
706 Kirkwood Mall
Bismarck, ND 58504
701-251-0785
Monday - Friday | 9 am - 7 pm
Saturday | 9 am - 6 pm
Sunday | 11 am - 5 pm
Close (esc)
be a part of the conversation
We want you to be in-the-know! Join our mailing list (we don't share or sell emails) and hear about our deals and, you know, how things are going and whatnot. It'll be fun!
Age verification
By clicking enter you are verifying that you are old enough to consume alcohol.