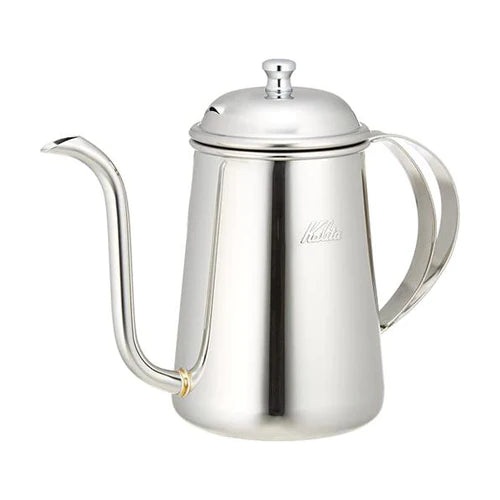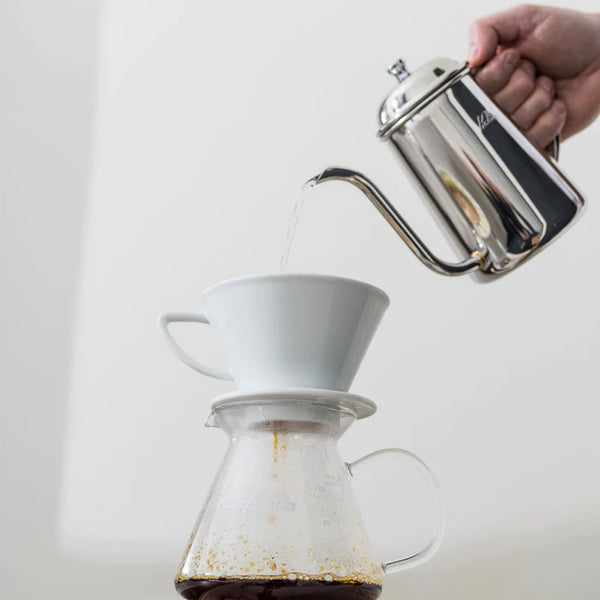 The Kalita Wave Stainless Steel Pot is beautifully made and is specially designed for master control when brewing pour-overs. The spout is thin and shaped in the gooseneck style, sometimes called "dragon-neck", which helps prevent the siphoning effect that can result in unwanted bursts in water velocity. The narrow neck allows for even higher levels of precision pouring to allow for complete control to achieve a balanced extraction. The specially designed handle protects from heat and this pot can be used on a gas stove.
Features
Gooseneck spout to prevent water bursts.
Made of stainless steel for durability and temperature control.
Handle design protects hands from heat.