Fresh, Bismarck-Roasted Coffee. Use code "GRIMSRUDPTO" at checkout.
A PERCENTAGE OF ALL COFFEE SOLD SUPPORTS THE Grimsrud ELEMENTARY PTO WHEN YOU ENTER THE CODE "
grimsrudpto

" AT CHECKOUT.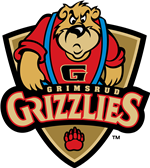 here are a few ways grimsrud elementary students have benefitted from your donations:
• Phase 1 of the playground update was completed this summer with support
from funds raised through the PTO.
• Ali LaRock enhanced your child's education by working with their classroom
teacher to incorporate art into the curriculum. Grimsrud is unique in their
dedication to expanding children's learning experience by using art as a
learning tool in the classroom. The PTO helps support this cost.
• Teachers were given cash allotments to use as needed in their classroom to
benefit your children.
• The library staff used funds from the PTO to purchase new puzzles and
activities for students to engage with during library time.
• PTO purchased a new mat for Mr. Huck's gym class.